Quick configuration of the system
Studer devices provide a great flexibility for adapting your solution for any type of application. Use our Configuration Assistant to setup your system in a couple of minutes. Afterwards, you could configure the advanced functions if required using the settings menu.
The Configuration Assistant will be the first screen that you will see in your remote control (RCC-02/03) when connecting your system. The configuration assistant will guide you through the basic configuration of the system. Please make sure that you have the main system information with you, especially battery and AC source.
Are you prepared? Let's have a look at the process:
Start by setting the language and time:
You can choose between the following battery types:
Choose "Specific battery" if you have the battery charge cycle parameters from the battery manufacturer. We recommend to contact your battery supplier for providing this information. You can find here an example of "Specific Battery" configuration parameters from Trojan Battery Company models.
Introduce the battery capacity in Ah, from 20 to 20000Ah according to C20 discharge rate for solar applications.
In case you have a generator choose between single phase or three phase generator and introduce the nominal power of the generator:
200 – 32000 W for single phase generator
1 – 100 kW for three phase generator
Adjuste the nominal power according to the altitude. Check with your generator provider. You can reduce 10% per every 1000m above the sea level.
If you have the grid as AC input source, then you can use the current rated in your grid connection protection device, usually a circuit breaker (MCB), in the range of 0 to 250 Aac.
After these three steps, the configuration assistant will be ready to apply the configuration to your system. The RCC will guide you through the process, indicating the progress and showing a confirmation message when the process is finalized.
The configuration assistant will be available in the RCC main menu for repeating the process if required. For advanced configuration, the settings menu are also available in the RCC menu. In the FAQ section we have described how to configure some of the Xtender functions, such as self-consumption, AC-coupling, automatic start of generator, etc.
You can also check our Youtube channel where we have an explanatory video of how to use the configuration assistant.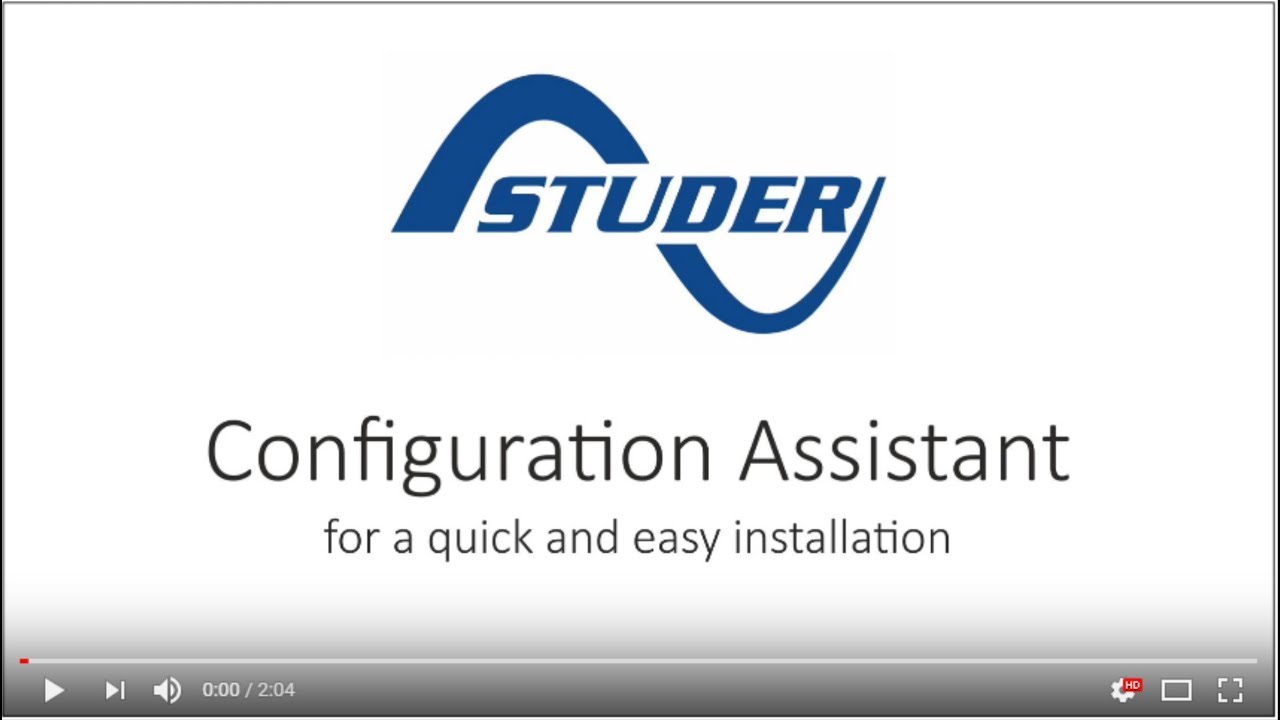 Enjoy your system and take the best out of your Studer device!
#energyforabetterlife